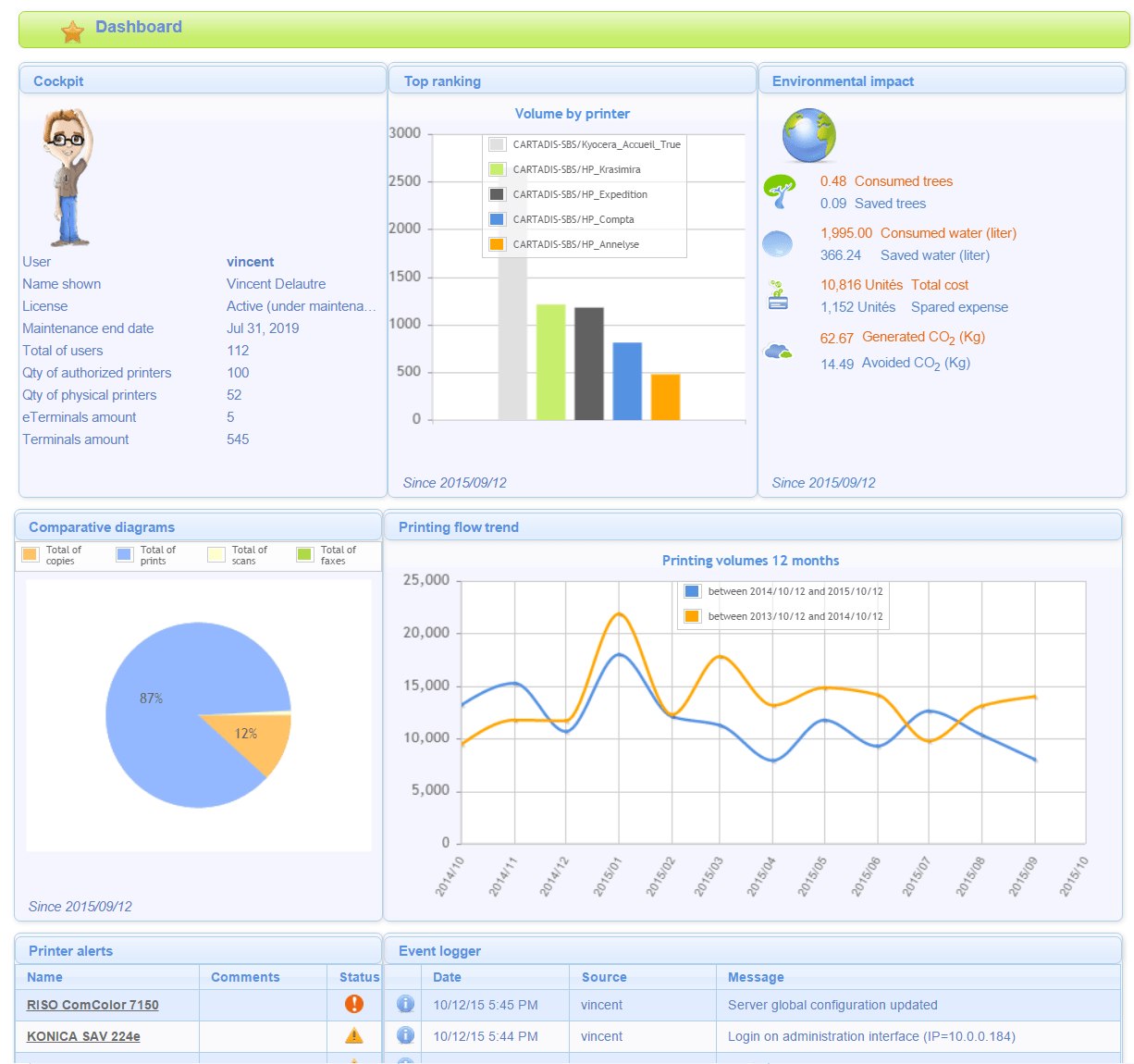 Gespage version 7 is officially available, find below some of the new features:
eTerminal Ricoh:

In addition to Konica, Lexmark, Sharp, Toshiba and Xerox, Gespage includes now an embedded terminal for Ricoh MFPs.

The embedded module is compatible with the Ricoh MFP from the SDK J / 10 version  allows an access after authentication by code or contactless card:

Function Print2me: Secure Print and on demand
Easy selection of jobs for releasing printing
Change the job properties (forcing B & W, duplex printing or modification of number of copies)
Accounting on the server of the Printings, copies and scans performed
Scan to email or towards home directory
Setting up access rights for copy functions, printing (NB, colour) and scan.

Copy Shop option:

The module is an option of Gespage software which offer services of copying, prints and scans in self-service. It is designed to facilitate the billing of users passing in copy shops.

Dashboard:

Gespage Dashboard displays tables and graphs, personalized information on printing activity managed by the software.

When the administrator logs on Gespage, he  visualizes quickly and easily the latest information of the print server (Printers, evolution of printings volume, Server Status …)

New printing rules:

The new rules can be used for redirecting a document to the reprographic service or forcing the emails to be printed in Black and Duplex.