By magnetic card: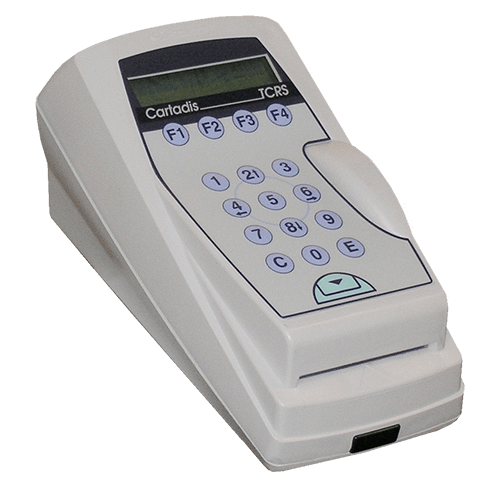 Cartadis TCMIRS magnetic card reader enables the payment of copies and prints by using both a Cartadis magnetic card and Gespage. This reader is supplied with a CMI networkable interface for controlling the access to the printers and MFPs. Using TCMIRS is particularly suitable for printing solutions.
The advantages of Cartadis TCMIRS for your daily use:
Compatible with the Cartadis debit cards already in use on a site.
A keyboard enables pending prints to be selected .
2 network ports to share your printer connection prevent from the cost of an additional Ethernet connection.
Copies transactions can be performed offline or online.
Independent from MFP brands.
Compatible with 99% of the brands and models of network printers and MFPs.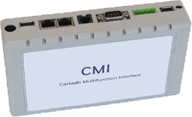 TCMIRS: added value device
OFFLINE: TCMIRS enables payments by deducting a value from the magnetic card used.
ONLINE: The notion of "debit card linked to an account" is available on TCMIRS. This specific function allows to have a user credit stored in Gespage and a credit on the reloadable magnetic card. The total credit of the user is calculated by adding the sum of money on Gespage and the card one. This feature brings together online and offline architectures to one.
The same card has two purposes: user authentication and payment.
Value-added system, the display allows the selection of prints in the queue.
Debit card linked to the account easily meets the needs of school organizations wishing to allocate an initial credit to a student; once this credit exhausted, the student must pay for printed pages.
After having inserted his card, the user can see his account credit displayed on the top line of the screen and the value of his card on the second line. When the copy is printed, the user account is the first to be debited; if the account is exhausted, the value is deducted from the card.