Embedded terminal Konica-Minolta is a Gespage software module dedicated to Open API V3.6 MFPs. This module uses the integrated touch screen of the MFP.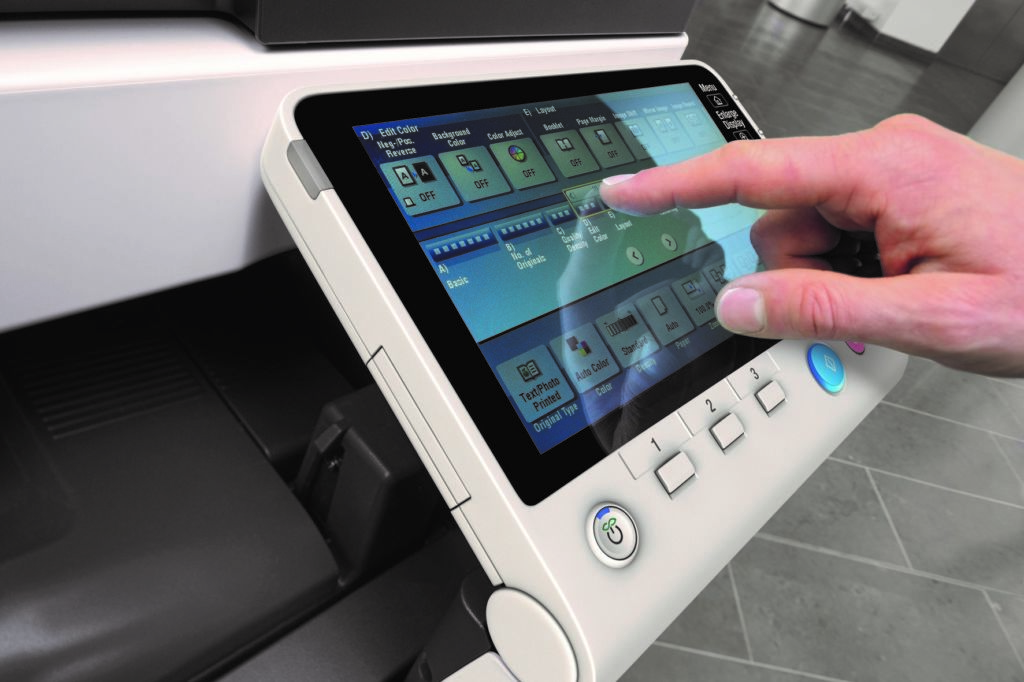 This module enables authentication at the MFP to provide the following functions :
Secure release at the print point (Print2me).
Tracking of the copying and scanning.
Home scan service to personal email.
Access rights limitation to the MFP functions.
Authentication on the MFP may be carried out by keypad or card.
The user logs on the KM generic login screens or by passing his card. Disconnection is done via the code button (on the side of the screen)