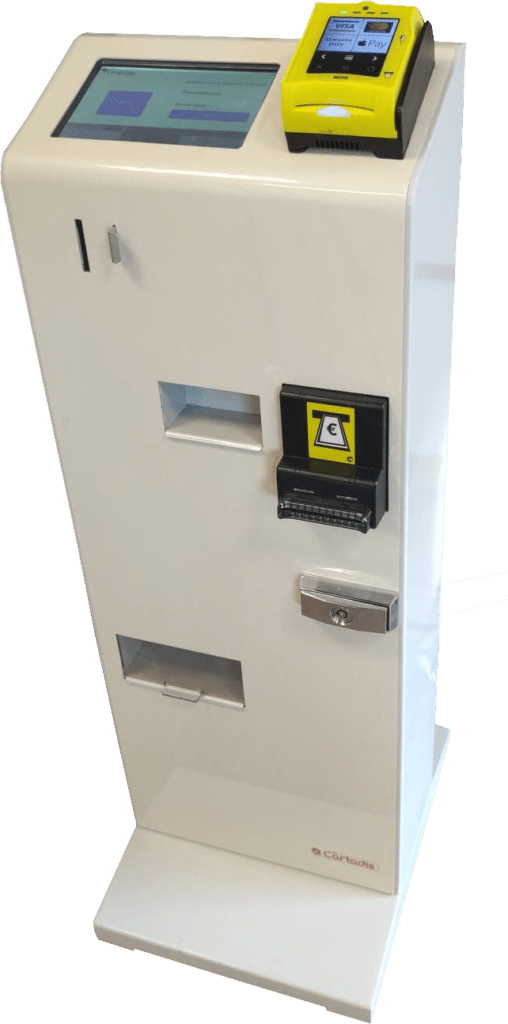 cBot is an autonomous kiosk payment allowing self-service printing, copies and scans to be paid for. It is simple to use and compatible with almost all multifunction printers!
cBot can create a user account and add credit.
It works with Gespage and other print management solution with a connector
Guests don't need to create an account,
to use copy, print USB and scan services.
Give users change from a self replenishing change module.
Overflow coins drop to a secure lock box.
Thanks to its small size, (H : 910 mm W: 325 mm) cBot is easy to install.
For more information, contact us.