The copy shop payment module is an option of Gespage solution providing copy, print and scan in self-service. It is designed to improve the invoicing to crossing users in copy shops.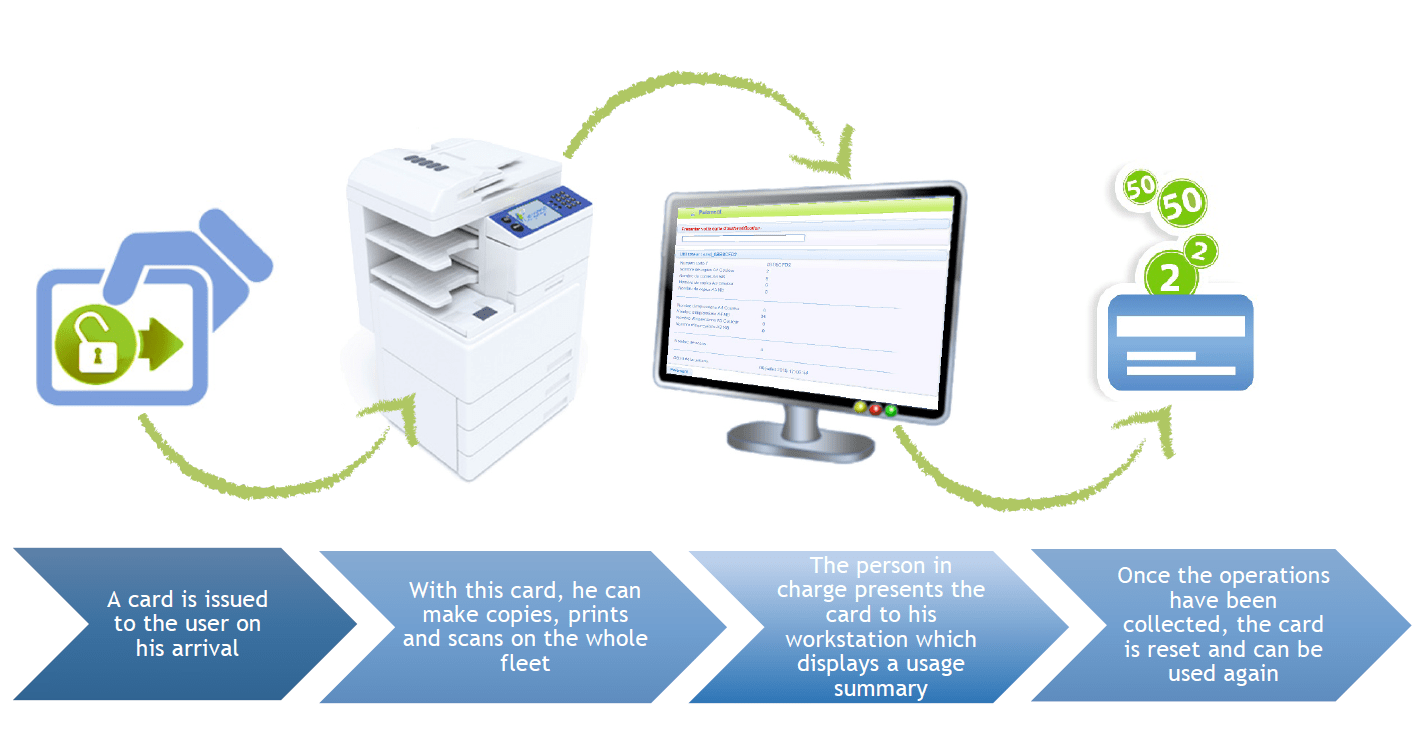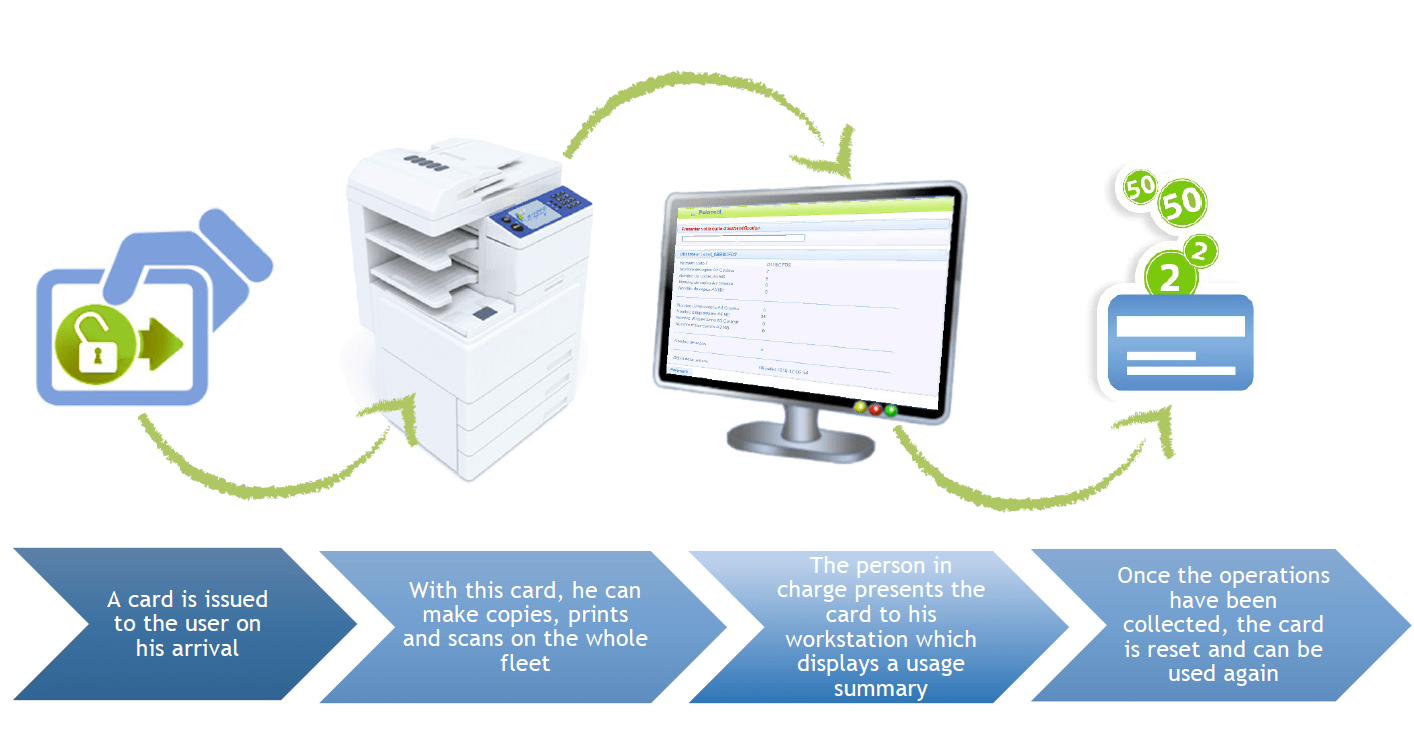 Management of the solution from a web interface.
Self-service use of the copiers, printers and MFPs.
Authentication of the users by contactless cards.
Cards recorded with a credit are also available for regular users.
Easier invoicing to crossing users.