Consumables measurement
The Gespage agents perform a supervision of the printers via SNMP to provide information on the status of the printer fleet for MFP & Printers monitoring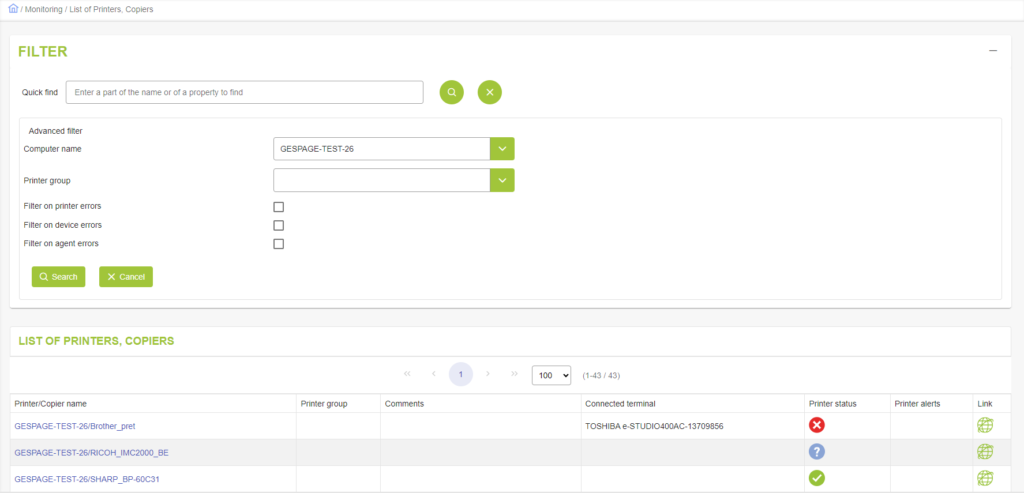 Printer detailed allows you to view the details of supervision information.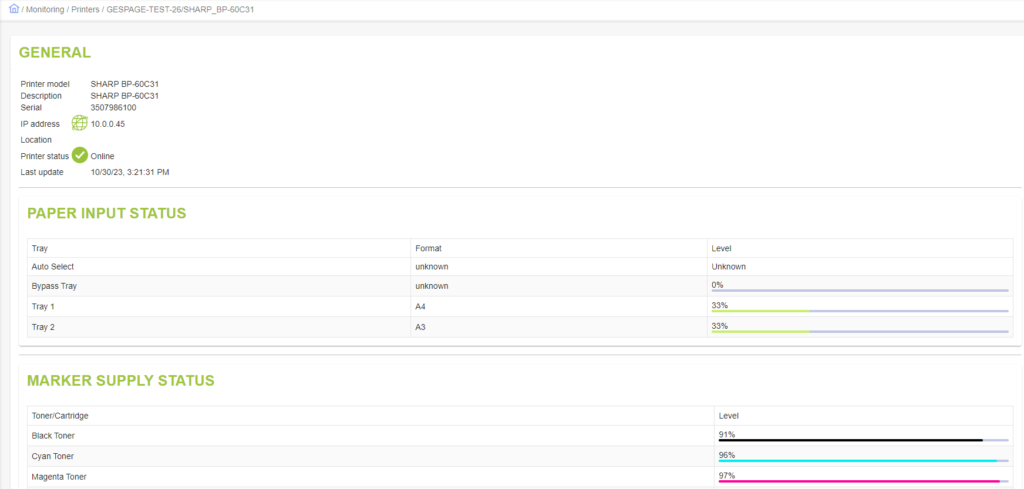 Management of alerts on machine incidents
Gespage can also face events such as incidents on the machines and sends warnings by mail to people responsible for maintenance.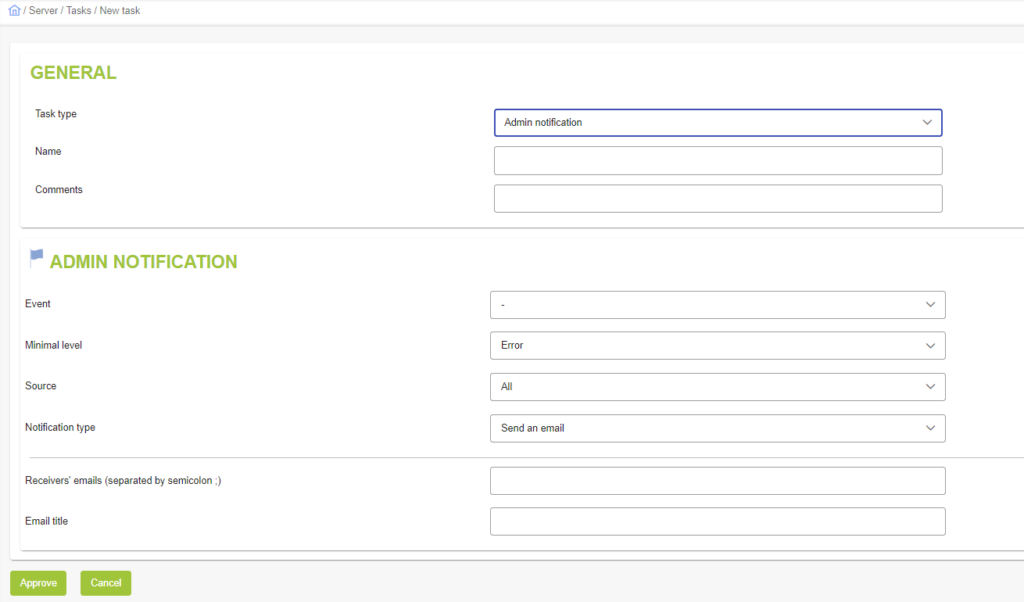 These data are analyzed for supplying accurate reports on the volumes of each equipment and their trends over the time. The aim is no longer only to count, but anticipate charges, costs and needs.
For more information, contact us.