The embedded terminal Canon is a Gespage software module dedicated to Canon MFPs. This module operates the integrated touch screen of the MFP.
This module enables authentication at the MFP level to provide the following functions:
Secure printing with user identification by: login / password, PIN code, RFID card.
Print2me function.
Modification of the job properties (forcing print in B&W, duplex or modification of the number of copies).
User-friendly selection of documents to print.
Payment and uploading to the Gespage Impressions server (including USB), copies and scans made.
Advanced scan by email.
Implementation of access rights for the copy, print (NB, color) and scan functions.
Management and configuration of the terminal from a user-friendly web interface.
Customizable interface
Zero Stop Copies function
Compatible with Gespage 8.2.2 and higher versions.
Required MEAP platform, version 3.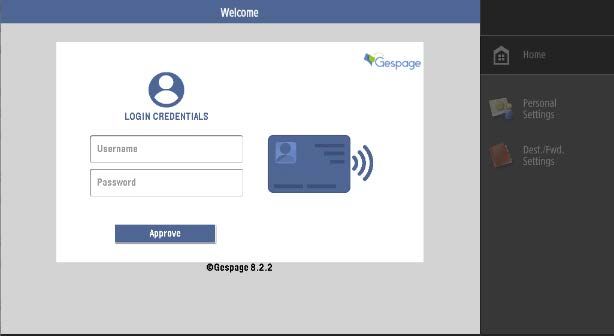 Don't hesitate to subscribe to our YouTube channel to follow our videos !