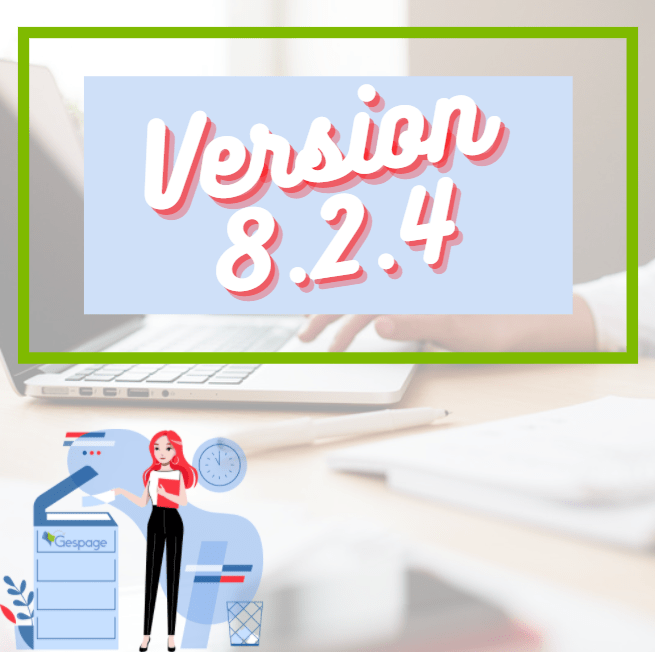 1 – This version of the Cartadis print management software now includes the Kyocera embedded software. This Kyocera eTerminal v1.7.1.0 includes:
The new Gespage main menu and shortcuts to Gespage print, Gespage scan, Copy, and MFP home menu.
New Gespage advanced scan screen.

Scanning destinations are configured through Gespage Flow feature (scan to email, scan to directory, scan to drive).

Provide a quick scan function and an advanced scan function (with selection of scanning options).

The default scan settings can be configured in Gespage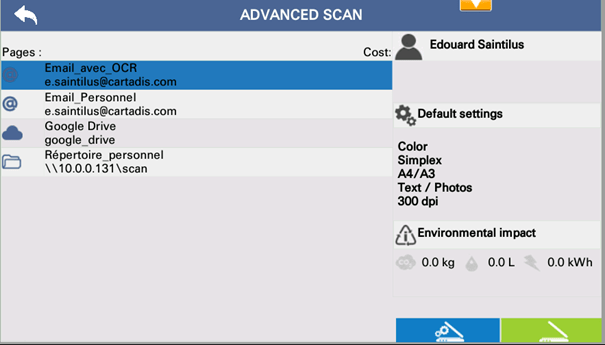 2 – Mobile printing
For mobile printing through email, it is now possible to setup the profile to use the direct printing mode without printing the email body.
3 – Advanced scan
Various improvement to OCR management.