We are pleased to present the new version of Gespage V9.0.
1. New features:
New UI
More intuitive and user-friendly design, facilitating print management.
The left side menu provides faster access to Gespage functions.
A new Document menu has been added for mobile print and scan configuration.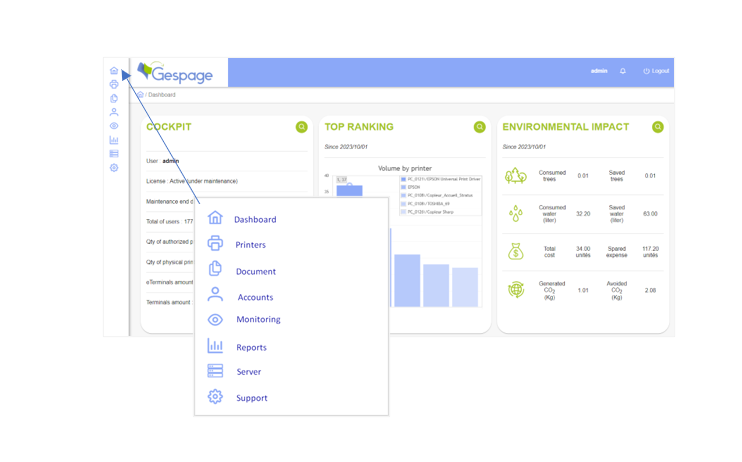 Multiple print queues on different servers are grouped under a single printer configuration.
Ability to install printers and agents on user workstations to eliminate print servers.
Ability to share the same eTerminal between separate networks.
eTerminaux
– Screens updated to follow standard Gespage eTerminal design
– Added advanced scan functions
– Added ability to display custom logo

2. enhancements:
A better performance
Increased security
More deployment flexibility to integrate with the most complex network configurations.